Wings and Claws - Game news
Happy St. Valentine's Day!
8 months ago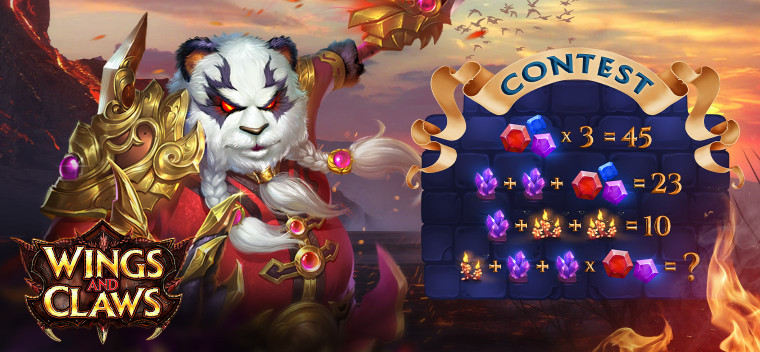 Share your love with your loved ones and enjoy the celebration!
Dear Dragon Knights!
We have prepared a new contest that will take place right here on the official Wings and Claws Facebook page. Great prizes are at stake, so seize this opportunity to make your character even stronger! All Wings and Claws players can participate, and all it takes is liking this post and providing the correct answer in the comments below.
Here is the question:
What's the answer to the fourth equation?
Contest rules:
- only one answer per user is allowed;
- 20 players will be randomly selected from among those who gave the correct answer, and they will receive the prizes;
- if the number of correct answers is less or equal to the number of possible winners, everyone will receive a prize;
- the contest takes place exclusively on the official Wings and Claws Facebook page;
- like this post, then give the correct answer to the question by commenting the resulting number;
- the contest will be held from February 14 until February 17;
- the results will be announced on February 18.
We encourage everyone to participate!
Good luck and have fun!