Wings and Claws - Game news
Maintenance on November 14
3 months ago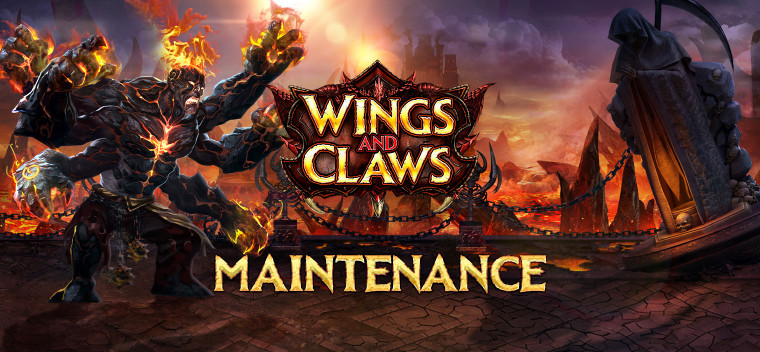 Dear Players!
Due to bugs caused from 2.1 Billion BR, the game will be unavailable for 2 hours on November 14.
Maintenance will start at 04:00 am and will approximately end at 06:00 am server time.
We apologize for any inconveniences!

March 12 all Wings and Claws servers will go offline for 2 hours. Maintenance will start at 00:30 a.m. and will approximately finish at 2:30 a.m. server time. Please, quit the game and don't try to log in during this time.
We apologize for any inco