Redneck Ed: Astro Monsters Show - Game news
Go buck wild and take off to the stars!
2 years ago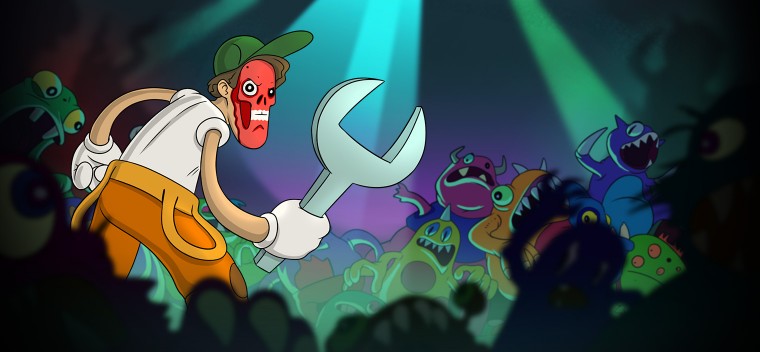 Meet Ed — an ordinary mechanic who was one day forced to bid adieu to the quiet country life. His enemies, bless their green blood-pumpin' hearts, are real aliens that have stolen Ed's face and are now fixin' to finish our hero off. Time to arm yourself with a trusty wrench and pave the road back home through hordes of extraterrestrial monstrosities!
"Redneck Ed: Astro Monsters Show" is a colorful arcade-style beat 'em up that will plunge you into a whirlpool of pure madness. Prepare yourself for...

15 levels of total chaos: psychedelic, otherworldly locations, jam-packed with weird details and Easter eggs!
Deadly bosses: experiment and devise a unique strategy to take every last one of them down!
A thriller of a story: vicious mutants, rocking tunes, and juicy visuals blended together into a treat of a campaign with multiple endings!
Groovy beat 'em up action: level your skills up, fight off the alien menace, and solve some puzzles for good measure!

What are you waiting for? Add "Redneck Ed: Astro Monsters Show" to your Steam wishlist now so you don't miss out on all the fun!