Great warriors!
a year ago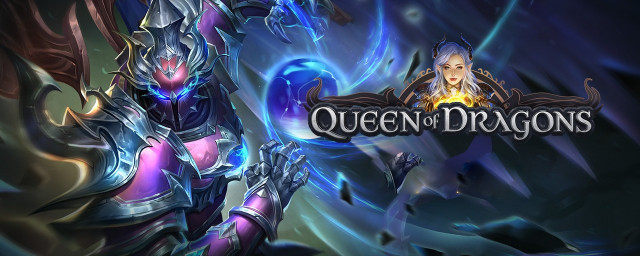 Friends!
Together with the developers, we have made the difficult decision to close the project. We hope that you will remember your adventures in the colorful realm of magic that was Queen of Dragons with a warm smile and keep in touch with the friends you met in this incredible game!
Additionally, we have prepared a treasure trove of gifts for you in our other projects and invite all Queen of Dragons fans to join us in our game - Dragon Blood, become a legendary hero and discover ancient knowledge to awake the mighty dragons and uncover your long lost past. Set out on a quest to rescue a kidnapped princess and distinguish yourself with many heroic deeds on your way there! The game awaits its new champion!
Prove yourself today at Dragon Blood
Dragon Glory
Conquer the myriad of PvE and PvP modes on offer, assemble an unstoppable squad, pass the trials worthy of only the mightiest of heroes, and tame your own dragon!
Begin your journey today at Dragon Glory
Pass to the worlds of Dragon Glory and Dragon Blood, and claim your gift promotional code for your new beginnings! The bonus code can also be found on the "Gift" tab on the upper interface of the chosen game.


How to activate a promo code:
Dragon Glory