101XP Portal EN - Game news
New Games!
9 months ago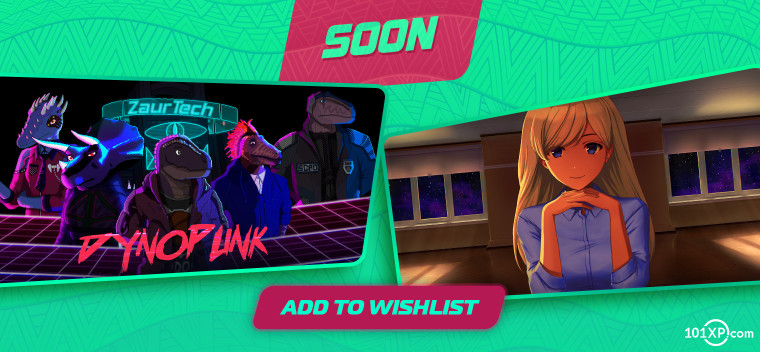 We are pleased to announce our latest titles: the ironic visual novel Dynopunk and the romantic story of great love My Summer Adventure: Memories of Another Life. Wishlist them on Steam now!
Follow us on social media and be the first to learn the latest news about our new games!