101XP Portal EN - Game news
Merry Christmas
8 months ago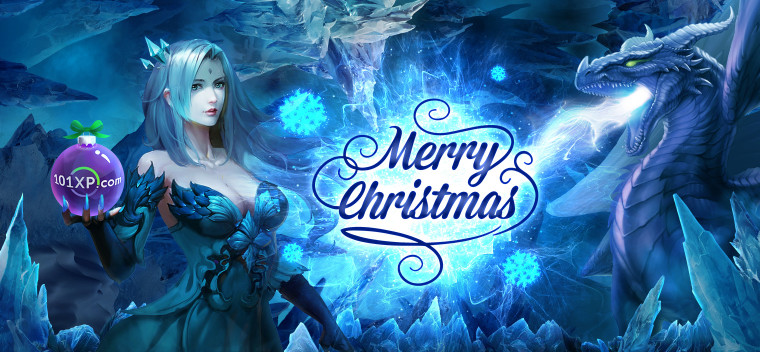 Merry Christmas, Heroes!
Bells jingle, presents are ready to be opened . We are very happy to have you with us. We hope that you will continue to stay with us!
Moreover, there are some awesome events for you!

Dragon Glory
The event of celebrating Christmas and welcoming the New Year begins on December 24, and lasts for 10 days.
Log in daily, get Christmas Credits, Christmas Stockings, Snowman Materials and other items as well as Alchemy BUFF.
Participate in New Year Resolution to get Snowman Material, Christmas Credits, God Stone, Ice Dream Flying Snow Soul Stone and other items.

Dragon Blood

May the coming year bring you happiness, success, and prosperity!