Era of Legends - Game news
The demon hunt has begun!
4 months ago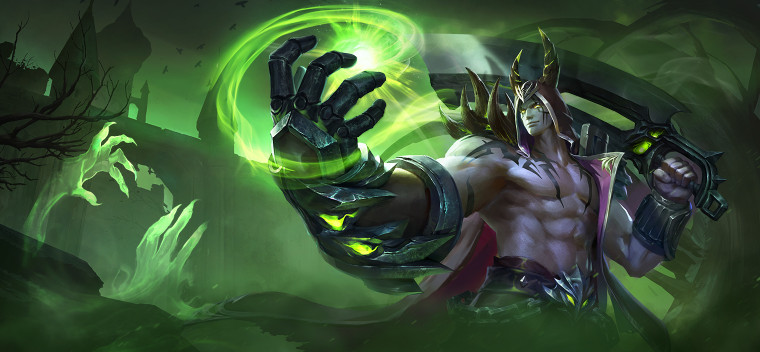 The update is already available for Android users!
Please note that in-game purchases via Google Play are temporarily unavailable and that we are working to resolve this issue.
The app is still being reviewed by the App Store, so the game is not yet available on iOS devices. We will notify you as soon as the situation changes.
Apologies for the inconvenience!
Read more about the update:
Meet new class - Demon Hunter
A mysterious warrior with a unique skill set awaits you in the latest Era of Legends update. Shield your allies from the attacks of enemy hordes or unleash your sword's fury on multiple targets and turn the tide of battle.
Choose the specialization that best suits your fighting style:
Revenge grants immunity to incoming damage, weakens enemy skills, and imbues you with the power to hold the line against a crowd of opponents.
Cataclysm focuses on slaying single enemies with devastating blows that deal tremendous damage.
Knavery emphasizes movement speed and lightning-fast attacks. Transform into a demon and destroy everything in your path!
New Familiars are already in the game
Meet the new Orange Familiars! You can now catch companions such as Sparky, Frost Mega Dragon, Lady, and Firelord.
New Guild Dungheon - Dragon Prison
Available to level 100 characters. Be ready to face dangerous bosses and gain generous rewards upon your triumph.
Note that the activation time of certain in-game elements depends on the original opening date for the particular server. Certain activities, such as the Guild Dungeons, may take longer to unlock on newer servers. Please be patient!
New in-game area - Elven Mirror
Available on level 100
New Arena mode: Boss Tournament
New PvP event for level 60+ players. Show off your fighting skills and tactical prowess by protecting a ruthless boss monster or go at it old-school and slay the foul beast! Players are divided into two teams: boss defenders (gain points by killing members of the opposite team) and the attackers (gain points by damaging the boss). Whose side are you on in this conflict?
Added new story and reputation quests.
Improved class balance.
Added new cosmetic items and effects.