Idol Dance - Game news
Guide: Story Mode
11 days ago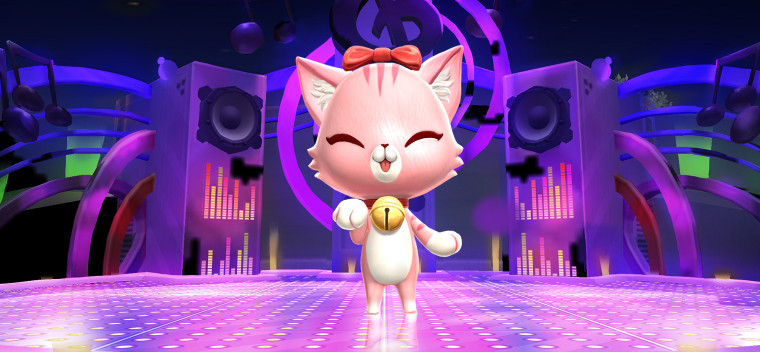 Even the most famous performers once started out as absolute beginners but, thanks to diligence and perseverance in training, honed their skills and rose to stardom. In Story Mode, you will walk the path from inexperience to worldwide fame alongside your character, earning the love of millions of adoring fans.
Story Mode can be accessed via the city map screen and is divided into a series of quests that, when cleared, will reward you with large amounts of experience, in-game currencies, and even permanent stylish outfits. The entire mode comprises 12 chapters that gradually go from easy street to hardcore avenue as you climb to the very top.
Aside from the main rewards, you can claim bonus currency by earning certain grades for your performances. The tasks can also be completed using any control scheme you like. You can select the desired mode in the lower-right corner of the screen before launching any Story Mode quest.
Note: if you have reached an especially difficult task and cannot seem to complete it in Classic mode, try switching to Dynamic mode and try to tackle it that way.
Important! Clearing a quest for the first time will yield the reward specified in its description. Repeating the quest will earn you 10 EXP and 10 Bound Crystals. Tasks can be completed an infinite number of times.
Together with friends
You can play through Story Mode in the company of friends and other players. To do so, tap your avatar on the quest screen, then use the "Plus" icon to add partners from the list of allies you can call upon.
Story Mode has its own dedicated ratings, split into "Friends Only" and server-wide sections. You can access it from the chapter selection menu by tapping the corresponding button in the lower-right corner of the screen. The leaderboard will be additionally separated into high scores set using different control schemes. In "Friends Only" section, you can see how well your results stack up against those of your in-game buddies. The scores will be calculated based on the number of points, accumulated in all Story Mode dances, but there are no special rewards for placing on this leaderboard.
Note: completing Story Mode quests does not contribute towards Crazy Fingers event progress.