Idol Dance - Game news
Awesome Clan guide
2 months ago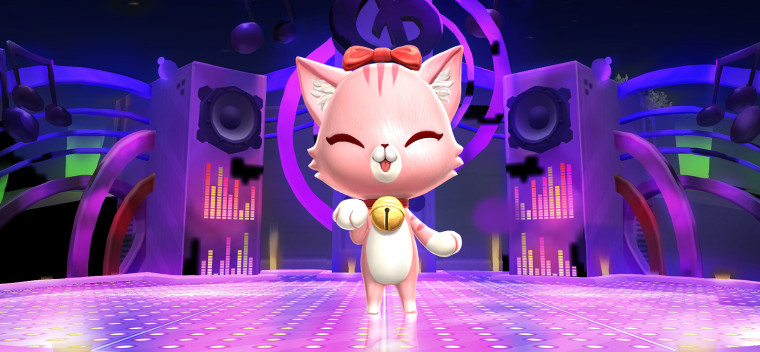 Clans are an integral part of Idol Dance. In them, you can find like-minded people, friends, or even that special someone to make the gameplay even more fun and speed up your character's progress.
Creating or Joining a Clan
Upon reaching character level 15, you can join an existing clan or create your own from the "Clan" building available on the city map or via a corresponding menu in the upper-right corner of the screen. Here you see a list of clans available to join, which can be sorted by:
clan level;
average VIP level;
total player popularity rating;
number of members;
average character level.
You can send up to 20 join applications at once. To do so, select a clan you like and tap the "Apply" button.
Creating a new clan costs 200 bGems. Select a name (up to 6 characters long) and enter a welcome message for future clanmates (optional), then tap "Create." Congratulations! Now it is up to you whether you want to turn your clan into a thriving community or keep it as a solo gig.
As the clan leader, you can change its logo by uploading an image from your device and modify the current clan announcement. You can attract new members by writing an automatic message with a Speaker (or by paying 70 Gems) via the "Hire" function on the left. Join applications can be reviewed under the "Applications" tab on the right of the clan screen.
If, for whatever reason, you decide to rename your clan, you can do so with a special clan rename card sold at the store for 280 bGems. Note that you can only change your clan's name once every 24 hours.
Clan Currencies
Let us take a look at the currencies in-game clans use to better understand their functionality. There are three types of clan currency in total:
Contribution. The main resource for leveling a clan up.
Coins. Clan Shop currency, used to purchase various items and outfit fragments.
Clan Funds. Granted for completing clan tasks. The leader and their assistants can then spend Funds on adding even better items to the Clan Shop for all clan members to purchase and use.
Your personal contribution to the clan and the total amount of collected coins will be displayed at the bottom of the clan screen.
Contribution
Require to level up your clan, obtained by the following means:
daily check-ins;
donating Gold or bGems;
paying respect to three other clan members;
completing clan tasks.
Daily Check-ins. Check in on the clan screen daily to claim more contribution and coins. The more check-ins you accumulate, the higher the reward will be: you will receive 6 tokens and 6 contribution for your first check-in, and 12 of each type of resource for subsequent check-ins.
Donating Gold or bGems. The fastest way to level up any clan. You can donate up to 5 times per day. Let us see which donation type has the best value (the calculation here exclude any additional bonuses):
donating 5000 Gold will yield 50 Contribution and 50 Coins;
donating 600 bGems will yield 300 Contribution and 300 Coins.
You can choose whichever method of leveling up a clan you see fit.
Paying respect to 3 other clan members. Every time you pay respect to a clanmate, you earn 10 Coins and 10 points of Contribution. To do so, go to the list of your clan's members and tap the "Respect" button on the left. You can only pay respect to any player once.
On the other hand, you can start paying respect even before the 24-hour recent clan join timer runs out.
Clan Tasks. Help your clan grow by completing tasks and receive additional rewards in the form of Coins and Contribution, allowing you to grow in the clan member ratings. The exact rewards vary depending on task type and results.
Performing all these actions will exponentially speed up your clan's leveling up process, help it place higher on the clan leaderboards, and open up new in-game opportunities.
Upgrading Clans
There are currently 8 clan levels in the game. The higher a clan's level, the more privilege its members will enjoy.
Clan Tasks
You can complete up to 3 tasks every day. In order to activate some tasks, special requirements, listed on the right side of the "Tasks" tab, will have to be met. These usually include having a certain number of clan members present in the game. Once all conditions are met, the leader or their assistant can launch a specific task, and then everyone should try to complete it before the task timer runs out. If successful, task rewards we become available on the rating screen or will be automatically sent out via the in-game mail.
Note that the "Masked Dance" task cannot currently be finished, as the required masks are not sold at the Clan Shop.
Clan Shop
Every item can be purchased a limited number of times. In addition, the item cost will increase after every third purchase on the same day. The shop is restocked at 8:00AM, server time.
"You and I" card background and "Pencil Diary" Insignia cannot be crafted at the current time, so be careful when making purchases.