Idol Dance - Game news
Conquer the dancing Olympus in Idol Dance!
a year ago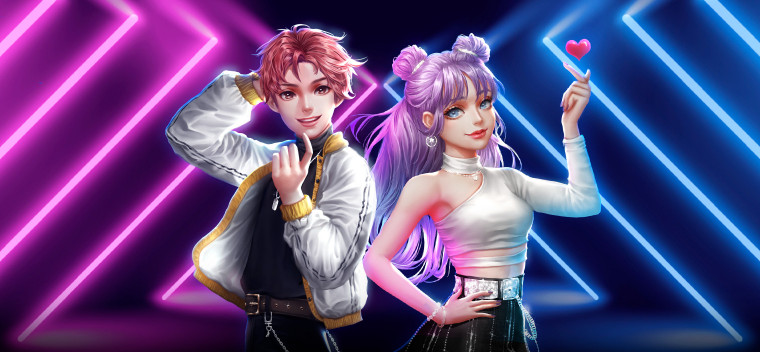 Become a dance floor sensation in Idol Dance!
Walk the path of a rising star, rocking out to the most popular tracks from around the globe! Challenge the competition to a dance battle or work together with your friends to form a dance group that will take the world by storm.
Unlimited player interaction, real love, crazy rhythms, wild parties, far-out fashion... All of that and more await you in Idol Dance:
Find true love, perform as a duo, exchange gifts, then unlock couple effects and accessories.
Invent your own trendy look and become an icon of fashion.
Choose your dance mode: traditional arrows or dynamic bubbles. Pick the one that you like best to have even more fun in dance-offs and battles!
Submit your e-mail to get a unique swanky-colored moped upon the game's worldwide release! Subscribe our official group and be among the first to get notified of the official launch!
Conquer the dancing Olympus, have fun, and fall in love in Idol Dance!