Dragon Blood - Game news
Fresh update is here!
a year ago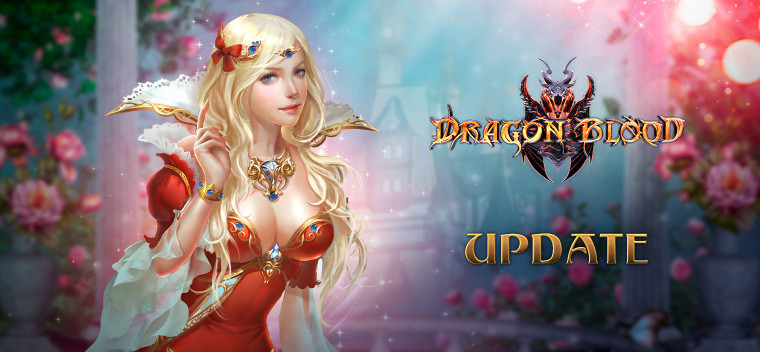 Heroes!
An update has come!

Goal Shooting
From October 8- 12 shoot balls and get rewards!

Sweet dreams



Sweet House
From 8.10 to 14.10 get new pet fashion in the exhange shop!

Treasure Shop
Visit Treasure Shop from October 8-15! Exchange and get unique items.

Recharge Rewards
Recharge to get amazing prizes!

Roulette



Gold Chest
This event will be available from October 17-21. Buy balens and receive Golden Keys to open gold chests with prizes. Every next chest you open will need more keys! For example, to open all 25 chests you need 100 keys.

Recharge Revelry.
Recharge Revelry will be available from October 13-16. Get precious rewards like Talent cards, Runes and Gems!

Balen Mine
Hoes can be obtained for recharging. The number of hoes reserts at 00:00

Lucky Capsule



Hero's Altar
Attack the boss to earn points and win positions in the cross-server ranking! Event will be available from October 12-16.



Magic Soul Wheel
Magic Soul Wheel will be available from October 15-17 Spin the wheel to get items!

Limited-time Rebate
Event will be available October 17.

Fishing master
Fishing Master will be available from October 12-16. Take part in the event and show everybody that you are a natural-born angler! Fish once, 10 or 50 times and catch awesome rewards including talent cards, fashion sets and red astrals!

Explore The Castle
Event will be available from 17.10-21.10



Have fun and enjoy the game!