Dragon Blood - Game news
Fresh update is here!
a year ago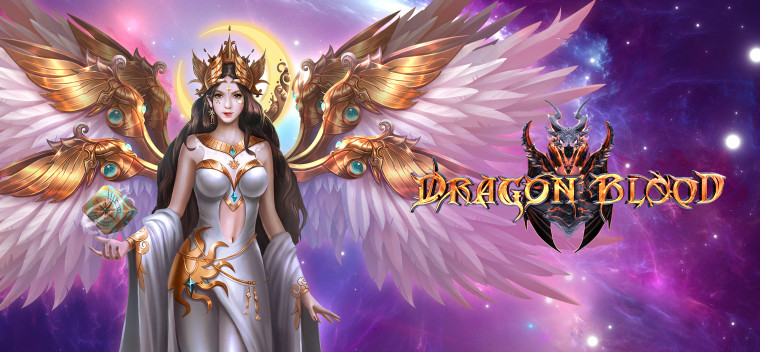 Heroes!
An update has come.

Treasure Shop
Visit Treasure Shop from September 24-29! Exchange and get unique items.

Fight to the end
September 24-30: Late Autumn. Check out what is interesting here and choose a reward to your liking!

Super Discount Mall
Visit our brand new mall! Get precious items for yourself or your friends and enjoy generous discounts, as well as bonus points!

Lucky Draw
Grab your lucky tickets and win the lottery in the new Lucky Draw event from September 27 to 30! Available for players above level 3

Recharge Revelry
During the Carnival Recharge event, recharge a specific amount of Balance to receive Carnival Recharge Chest

Wheel of Joy



Zodiac Smash
You can learn your sign's fate for this day! Use Zodiac cards to test your luck and get the treasures hidden in the Zodiac. This event will be available from 05.10-07.10.

Ultimate Battle
This event will be available from September 29 -October 3.

Mystery Shop
This event will be available from 01.10-03.10. All lvl 50+ players will be able to enter the Mystery Shop and purchase Mystery Crystals to exchange them for precious items such as talent cards, fashion, dragon parts and other prizes!

Tree of the Ancients
This event will be available from 01.10-07.10. Plant your tree and obtain rewards! EXP and pet items await you!

Mount Capsule
This event will be available from 02.10-05.10. You will get an opportunity to test your luck in the Mount Capsule event. Use Mount Lucky coin to open capsules!

Gold Chest
This event will be available from 03.10-07.10. Buy balens and receive Golden Keys to open gold chests with prizes. Every next chest you open will need more keys! For example, to open all 25 chests you need 100 keys.

Egg Crack



Shake the Tree
This event will be available until 03.10 Shake the tree and get apples full of Balens!

Treasure of the Gods



Magic Touch
This event will be available from 06.10-07.10. Get additional bonuses for participating in the Golden Touch event.

Have fun and enjoy the game!