Dragon Blood - Game news
Fresh update is here!
4 months ago
Awesome events await!

Goal Shooting




Royal Brewery
Show your brewing skills and collect different items!

Lucky Draw


Tree of the Ancients
Plant your tree and obtain rewards! EXP and pet items await you!

Magic Touch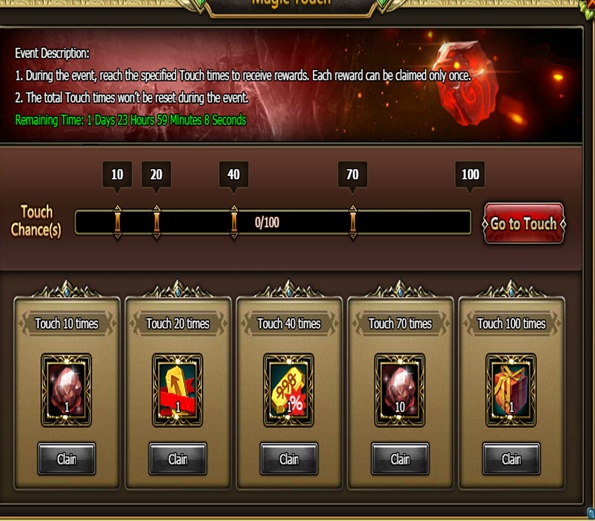 Treasure Shop
Visit Treasure Shop from March 25-30 ! Exchange and get unique items.

Balen Fund


Super Discount Mall
Visit our brand new mall! Get precious items for yourself or your friends and enjoy generous discounts, as well as bonus points!

Victory Rush


Magic Soul Wheel
Spin the Wheel to get Magic Souls and other items to use in Magic Circle.

Gold Chest


Fishing Master
Fishing Master will be available from April 3 to 7. Take part in the event and show everybody that you are a natural-born angler! Fish once, 10 or 50 times and catch awesome rewards including talent cards, fashion sets and red astrals!
Warlord Chest

Treasure of the Gods




Recharge Revelry
Get precious rewards like Talent cards, Runes and Gems!

Ultimate Battle


Lucky Capsule
From April 4 to 7 you will get an opportunity to test your luck in the Mount Capsule event.

Pet Wheel
Have fun!