Dragon Blood - Game news
A fresh update is in the game!
3 months ago

An update came today! Let's check out what's new.

Goal Shooting

From October 24-28 shoot balls and get rewards!



Treasure Shop

Visit Treasure Shop from October 24-28 ! You can purchase awesome things there!


Fishing master

Fishing Master will be available from October 24 to 28. Take part in the event and show everybody that you are a natural-born angler! Fish once, 10 or 50 times and catch awesome rewards including talent cards, fashion sets and red astrals!
Dragon Orb Stele

Event duration - 3 days, from October 24 to 27 Get silver and gold dragon coins. Moreover, you will get items to activate Golden Dragon by Adv. Pray, also some lucky ones will get red astro with great stats.

Investement

Invest from October 24 to 28 to get more bonuses!


Ultimate Battle

Register from October 25 to 29
Super discount mall

Don't miss the black friday from 25 to 31 of October.


Zodiac Smash

Event duration from October 28 to 30
Gold chest

From October 29 to November 1 buy balens and receive Golden Keys to open gold chests with prizes. Every next chest you open will need more keys! For example, to open all 25 chests you need 100 keys.



Explore the Maze

Find your path to exquisite items 29/10 - 1/11


Lucky Capsule

From October 29 to November 1 you will get an opportunity to test your luck in the Mount Capsule event.


Ocean Hunt

The event will be available to all lvl 60+ players.
Join the Ocean Hunt for treasures using golden maps and worn-out scrolls!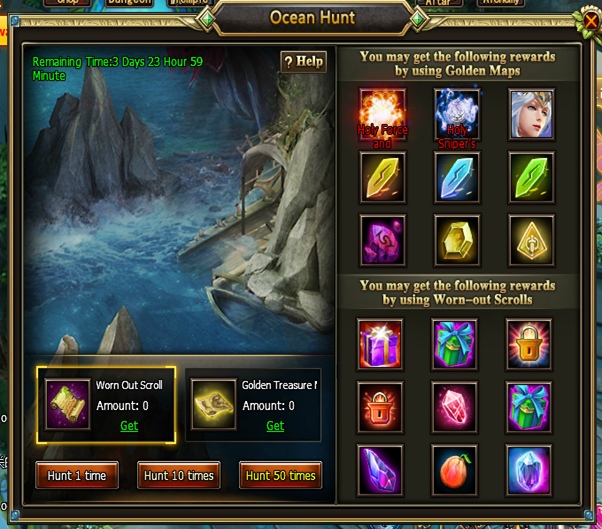 Recharge Revelry

During the Carnival Recharge event, recharge a specific amount of Balance to receive Carnival Recharge Chest


Balen Mine

Hoes can be obtained for recharging. The number of hoes reserts at 00:00.

Tree of the Ancients

From November 2 to 6 shake the magic tree to get awesome rewards!
Royal Brewery

From November 2 to 6 show your brewing skills and collect different items!
Magic Soul Wheel

Magic Soul Wheel will be available from November 4 to 6. Spin the wheel to get items!

Balen Fund

From November 9 to 11
Have fun!