Dragon Blood - Game news
Awesome events are waiting!
9 months ago

An update came today! Let's check out what's new.

Goal Shooting
From June 6 to shoot 10 balls and get rewards!



Royal Brewery.
From June 6 to 10 show your brewing skills and collect different items!



Investement
Invest from June 6 to 10 to get more bonuses!



Grab your lucky tickets and win the lottery in the new Lucky Draw event from June 6 9! Available for players above level 30.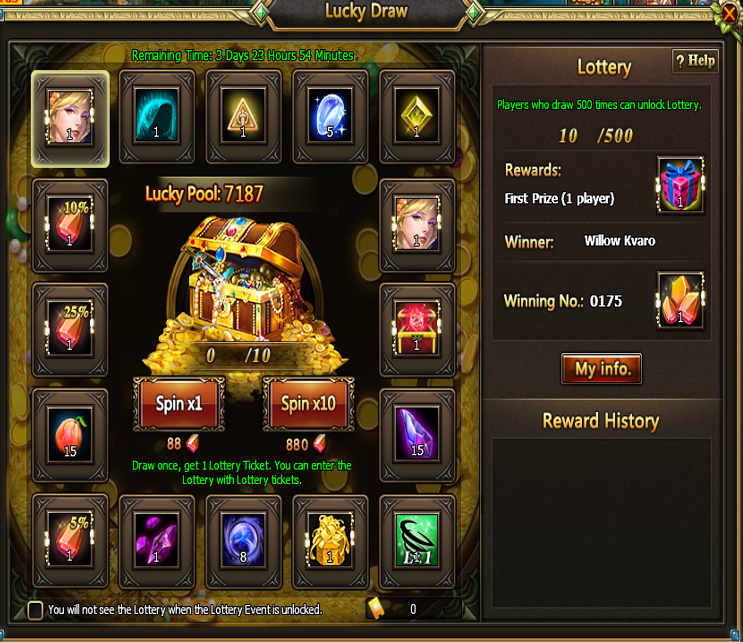 Summer fever
Recharge and receive extra bonuses from June 6 to 13.



Super discount mall! Don't miss the black friday from 7 to 13 of June.



Ultimate battle from 8 to 9 of June - you will be able to sign-in.



Play Dragon Blood