The Life and Suffering of Sir Brante - Game news
Sumer Sale!
2 months ago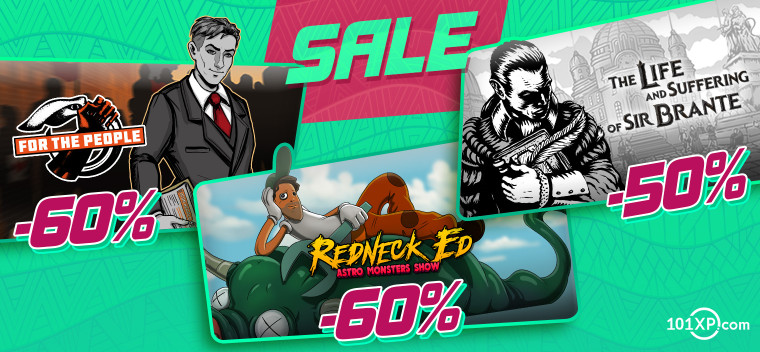 Hello everyone! Summer is the best time for new stories and exciting adventures! So do not miss the chance to purchase 101XP games at a discount from June 23 till July 7. As part of the Summer Sale, our games are available at special prices on Steam, 101XP, GOG, EGS, and Humble!
Also, keep an eye on our socials to keep up with our updates and new games announcements! You will hear about our new projects as soon as later today!!!