Avatar Life - Game news
Halloween event starts!
2 months ago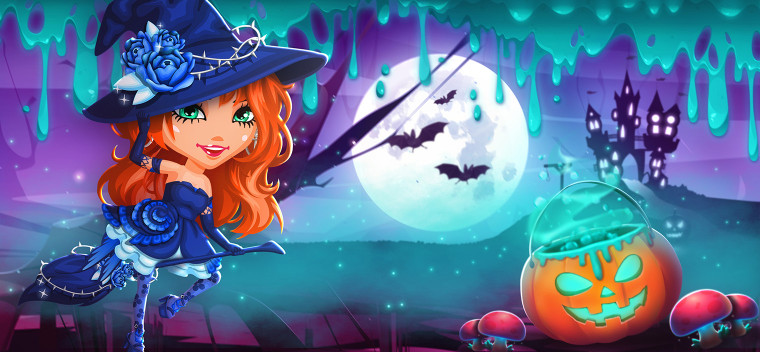 Avatarians!
This Halloween, we have prepared a new festive location for you to explore — Vampire's Castle! Get immersed into the gothic atmosphere of nocturnal ball in the instantly recognizable dark red tones of sinister twilight, accompanied by the creaking of ancient doors and the rustle of bat wings. Enjoy fine dining on floating tables or dine by candlelight while listening to organ music... or try on the role of the performer yourself! Tour the grim halls adorned with frightening statues, then paint them in all the colors of the rainbow to add some light to this realm of darkness. But be careful when passing by the cursed picture: legend has it that a careless onlooker may fall victim to an arcane spell! Everyone knows that a real vampire cannot venture too far away from their coffin, so take a moment to rest and hide from sunlight in your very own eternal bed, or sit atop an antique throne that will make you feel like a true count or countess of evil. Partake in themed activities on the new location, complete tasks and collect holiday coins, then visit the Festive Store to find just the right look for the occasion!
And to get into the spooky mood, check out this week's holiday additions:
- The Festive Store now houses thematic couple outfits "Player," "Security Guard," and "Scary Friend", as well as the "Gloomy Prince" and "Ghost Pirate" attire for him, plus the "Devil Girl" and "Ghost Lady" garment for her. Under the "Furniture" tab new interior items dwell: the brand-new "Penumbra" and the already familiar "Mr Jack" and "Gloomy Evening."
- Even more thrills await under the "Holiday" tab at the Workshop: the new Witch Llama, the materials for crafting a spectacular Vampire boudoir, and more.
- Oh, and do not forget about the ongoing "Festive Sale"! Perhaps the stars will align, and you shall find just the mystical trinket you were looking for!
May the full moon illuminate your path so that you can dive into Avatar Life today!