Avatar Life - Game news
The Prom in Avatar Life!
8 months ago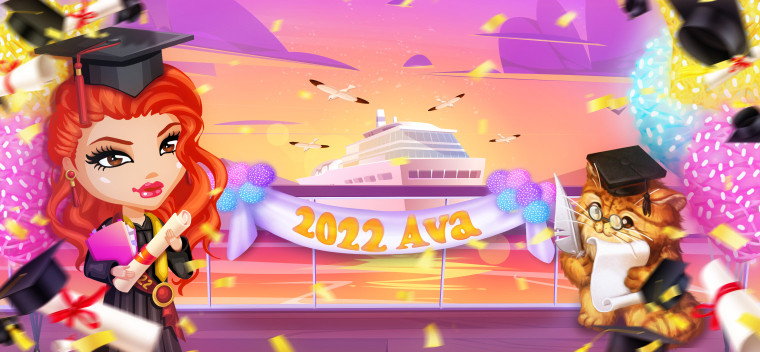 Avatarians!
In honor of the school year's end and our proud graduates, we are launching the "The Prom" festive event. Our team has prepared a unique location, the "Cruise Liner," for just such an occasion. Drinks and snack stands await, so make a toast and exchange cards with future business partners. Do not miss the chance to light up the dance floor - get your groove on yourself or put on the shoes of a trendy DJ. The definite highlight of the location is the pool, where you can swim to your heart's content or lie down on a sun lounger nearby, to relax and chill with a cocktail and a glossy magazine, dangling your feet in the water. In addition, the liner has a projector, perfect for a friendly movie night get-together. Finally, you can admire the views overboard or try to feed the seagulls. Everything to make your journey an unforgettable experience!
May all of your dreams come true, and don't forget to dive into Avatar Life today!