Avatar Life - Game news
Winter in Avatar Life!
2 years ago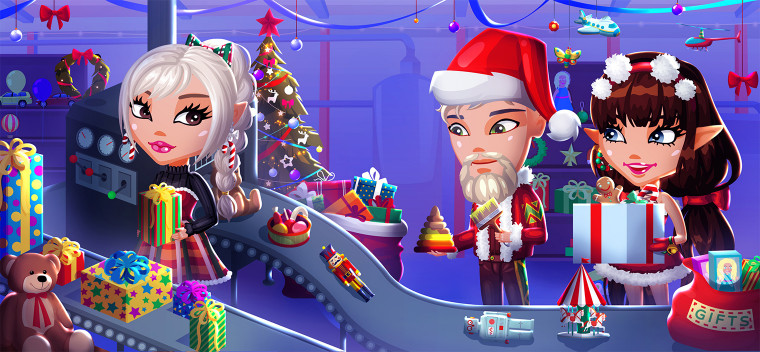 Hey, Avatarians!
"Santa's Hut" has opened its doors today. You know the rules: tour this brand new location and receive new workshop items and special Festive Bazaar coins.
Things you can do in "Santa's Hut":
dance like an Elf alone or with friends;

celebrate holidays on cozy sofas;

create gifts on the tables in the top left corner;

dig into the gifts in the sleighs or grab out gifts of the stocking

use the conveyor to grab your gifts

make a Wish on the bench near the Christmas tree

Talk to Santa

and - most importantly - kiss your friends under the mistletoe!
As always, the Festive Bazaar assortment of goods will be replenished weekly. Take a look for today's brand-new additions, such as:
the "Holiday Vibes" outfit;

the "Marquis" and "Noblewoman" outfits;

the "Center of Attention " attire set;

the "Winter Garden" furniture set .
Are you excited about the new Christmas Event? Tell us which new activity you liked the most in the comments below, toss us like and dive into Avatar Life today!