Avatar Life - Game news
Black Friday!
2 years ago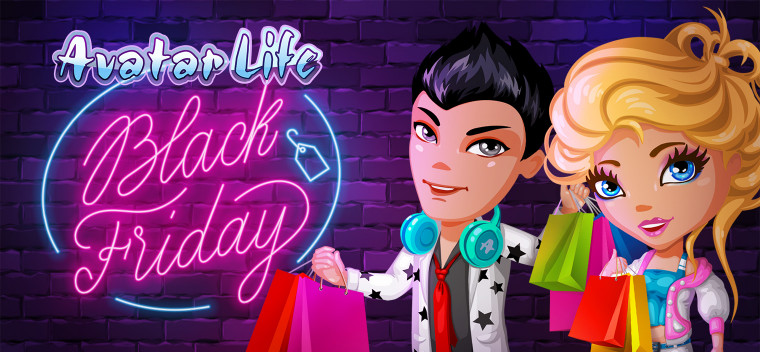 Hey, Avatarians!
Black Friday is here! Everyone gets 2 weeks to update their wardrobe with the most fashionable clothes and get the snazziest-looking furniture at a crazy discount!
During the event, the item selection of the in-game stores will rotate 3 times a week: on Mondays, Wednesdays, and Fridays. Stay tuned and enjoy the largest sale of the year!