Game news
No current news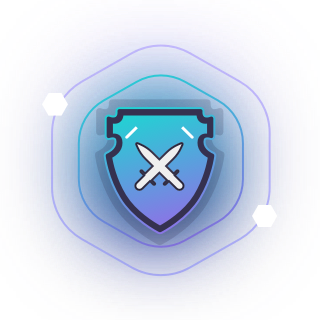 Game Info
Craft of Survival is a free mobile survival game that immerses the player in the world of dark fantasy. Survive in a savage and merciless realm! Undead hordes and ravenous monsters have emerged from the enigmatic Rift and laid a once proud and prosperous Empire to ruins. It falls to you to uncover the dark secrets of the Rift and your own immortality by exploring the mysterious lands of the Shattered Coast.
Exterminate raiders, predators, and living corpses alike, then complete quests and claim your reward!
Craft of Survival is an Action RPG with a dynamic combat system reminiscent of Diablo and Path of Exile that will provide a fun challenge for gamers of all levels of skill! Perform devastating combos, combine hundreds of various skills, and claim your victory by any means necessary!
Hunt a wide bestiary of enemies on dozens of in-game locations!
Explore sinister dungeons and fight against special enemy types!
Team up with friends against powerful bosses or risk taking them down alone!
Come up with your own unique character build and defeat others in the Arena!
CHOOSE YOUR PATH
Select your preferred playstyle! Every weapon in the game comes with a spectacular set of skills. 13 unique weapon types and dozens of abilities offer ample opportunities for you to create a truly standout hero!
Slice your enemies into pieces, snipe them with arrows, or annihilate every foe with powerful spells - all these options are available to you with no restrictions! Only you decide how to go about exploring the universe of Craft of Survival!
DYNAMIC STORYLINE
It's not only the game's lore that is waiting to be discovered but also your character's very own past. You will have to uncover the secret behind your apparent immortality!
Visit various locations and places of note to meet their inhabitants. Earn yourself a reputation by completing quests for the locals and their respective factions.
There's more than one way to achieve one's goals, and players will get an opportunity to complete tasks their own way, following personal preferences. Wipe out the competition or spare their lives? Help other survivors or abandon them to fate? Decisions, decisions...

EXPLORE THE WORLD OF CRAFT OF SURVIVAL
Chart the vast expanses of Aeron and the Shattered Coast. Obstacles and hardships await you on your journey through the realm full of dangers of unexpected discoveries.
Go where your heart will take you, for every nook and cranny of the Shattered Coast may contain endemic beasts, secret storylines, and untold treasures. Beware as hazards lie in wait behind every corner: from ferocious wolves to ruthless demons and such abominations that make a mortal's blood run cold at the very sight of them.
SURVIVE
The risk of dying of hunger and thirst is ever-present! Luckily, this world devastated by the invading armies of the Rift is rife with valuable resources. Collect them and craft everything you need with your own hands.
Your campaign will start with the basics like building your first primitive tools and end with you becoming a powerful warlord, ruling over the lands from atop an impressive-looking citadel!
BUILD YOURSELF A NEW HOME
Begin with a tiny hut and progress towards building a prosperous settlement. Cultivate land, develop your village, and defend it against the invaders. Find companions who would help you in this difficult task and offer to shelter innocent peasants behind your town's reinforced walls. Rebuild an ancient castle, then gather the best warriors and craftsmen under your banner!
The Shattered Coast is yours to conquer!